16 Apr

3 Marketing strategies that your business cannot afford to ignore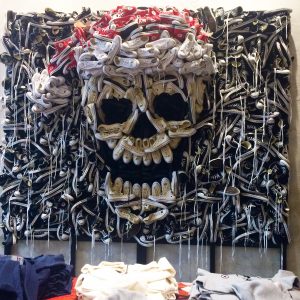 So often as a small or medium sized business, we sit on our hands when it comes to making big decisions or doing the things that we know we should do, but never find the time.
Does this sound familiar?
As a small business owner, I am always thinking of ways in which I can do things more effectively and efficiently. Like most entrepreneurs, I don't want to settle for being a mediocre business. There's no satisfaction in being ordinary. So, when it comes to the things that really matter in business, I take it seriously. I can't do everything myself, and in-house team some capabilities restrictions or bandwidth issues. That's why I outsource different aspects of my business to the people who really know what they are doing.
It's not by accident that Just Marketing Strategies is catering for companies who know that marketing is an integral part of their overall business strategy.
This year, it's time to rethink and reimagine your marketing strategy and how marketing is supporting the sales function in your business.
Here are 3 marketing strategy components that your business cannot live without:
The human approach to marketing
If your prospects and partners no longer have the human element in marketing or customer service touching them in some way, then you are in big trouble. It may be as simple as a blog being written giving example of personal experiences, or connecting with people on social media and ensuring it is a two-way street, rather than them connecting with you and you just expecting a miraculous "relationship" to appear. Not going to happen!
Update your website 
If you are not updating your website through blogs and updated content on a weekly basis, then you need to reconsider the purpose of your website. This is one of your most valuable marketing tools, and the most effective if used correctly.
Social media engagement
Too often people think that by posting on social media, that is enough. A one-way street to communication is not effective, unless you are Kim Kardashian or a major influencer. Instead, start the communications with your followers or connections and ask them questions. Engage. Build a real relationship. If you are too busy, hire someone to do it in-house or outsourced. Also, be creative. If you are a retailer, do creative in-store displays that people photograph and share. Give people reason to want to get your brand out there on your behalf.
Just Marketing Strategies is a division of Marketing Eye.