28 Mar

Marketing strategies should never be all man-made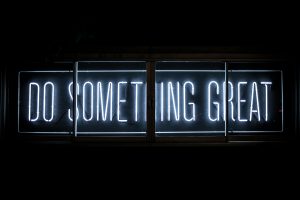 Since the internet was first invented, marketing strategies have changed. Rather than rely just on experiences of marketers or entrepreneurs who are just giving it a go, they have continually evolved in a way that improves the ability for the strategy to have a serious impact on a businesses outcomes.

For 25 years, I have been writing marketing strategies – and gosh, they have changed.
Today, we write them, half human, half technology-based using robots, artificial intelligence, data science, and internet based research. They are closer than they have ever been to providing meaning to a company's brand and business outcomes.
Soon, this will change to a point where perhaps using humans in the equation is an option, not a necessity.
In the interim, having a powerful marketing strategy is essential to any business who is serious about succeeding and achieving goals. Using people who are experienced across the entire marketing mix, not just writing fancy words, gives companies a leg-up on their competitors.
Just Marketing Strategies is a division of Marketing Eye, a company that for the past 15 years has been an industry leader globally at developing marketing strategies for some of the world's biggest brands, and startups that have gone on to achieve great things.
In industries such as professional services, technology, logistics, finance, FMCG and health, Marketing Eye has surpassed many counterparts in delivering marketing strategies that set the footprint for success.
If you are looking for a marketing strategy that is aligned to your business goals, and you have a company that is either a startup or under $100 million in revenue, then let's talk. We can start the ball rolling today, and tomorrow your business will be able to follow the right path to your business goals.
From marketing strategy through to execution, the choice is always yours. You can do it internally, or choose to use an agency like Marketing Eye. Freelancers are often utilised but not recommended due to their narrow skill base in the marketing mix.